Welcome to Arbor Counseling
Welcome to Arbor Counseling. I am glad you're here. I know this is a first step, exploring options for help with a problem that you've been grappling with or are having trouble finding your way through. So, if you're wondering about PTSD and what steps you can take to begin or continue your healing process, you've come to the right place. I'd like to let you know a little about myself, the specialties I serve, and the ways we might work together.
I am a Licensed Professional Counselor, LPC, and have studied trauma informed modalities, EMDR and Somatic Psychotherapy. Both of these practices pay attention to how our traumatic experiences are lived in our bodies. Most of us have an experience of trauma in our personal histories and if it's true for you and you are looking to have a different understanding of trauma and how to manage the symptoms this is the place for you to learn how to take the steps toward change . Together we will work to lessen the impact of trauma.  My expertise is working with trauma and it's symptoms, so if you are experiencing PTSD and you are interested in addressing the symptoms and event(s) that are negatively impacting your life take a look around and reach out for a free consultation.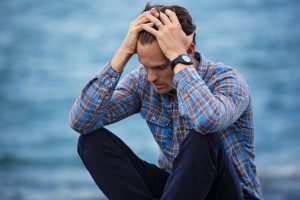 PTSD Treatment
Everyone has unpleasant thoughts or memories, sometimes. However, if you or someone you love is being haunted by memories, having an emotional response to an event in the past, and are struggling to find a sense of ease, PTSD may be in control. . Click here to learn more.